Peplink Smart Reader

Cloud Integrated Access Control Solution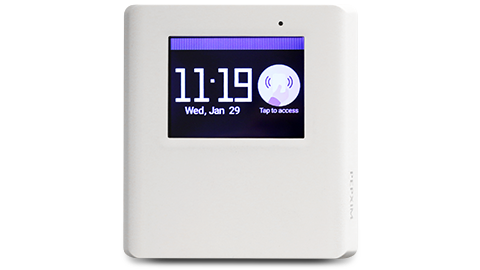 Peplink Products
Peplink SmartReader
Smart Reader with LCD
PepXIM Time-logging and Security System
#RDR-IW-LCD
Our Price: $499.00
More pricing below, click here!
Overview:
The Pepxim Smart Reader and Time and Attendance System make attendance management a breeze. Employees can easily clock in and out using their own NFC cards, while management gains access to an intuitive yet powerful system that provides real-time visibility and significantly reduces administrative workload.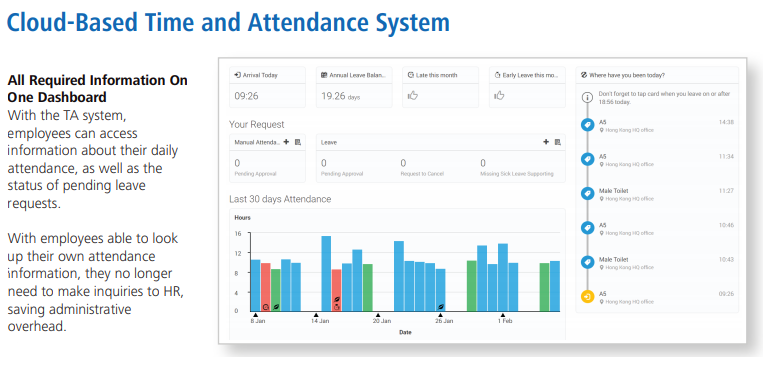 High Security, Broad Card Compatibility
Our Smart reader is compatible with today's most secure card platforms including several HID iClass and Prox formats
Deploy Anywhere, Remote Offices, Even Mobile!
Traditional systems require local servers and controllers. Deploy our Smart Reader across multiple buildings, remote offices, even mobile locations.
Extensible Cloud Platform - Integrate Into Existing Systems
Our TA Cloud allows you to integrate reader data seamlessly into your existing access control or attendance systems
Features:


Application: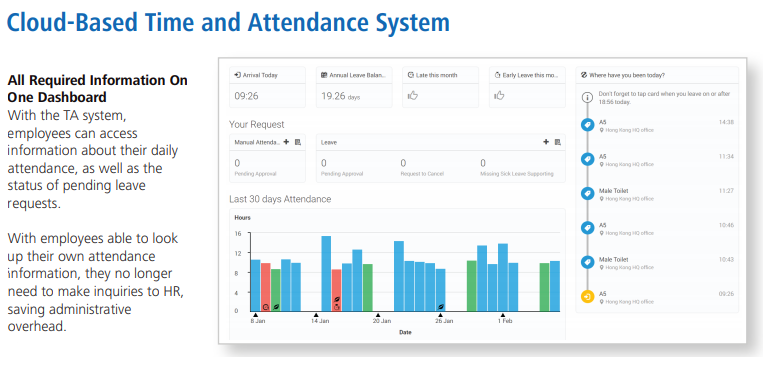 Specifications: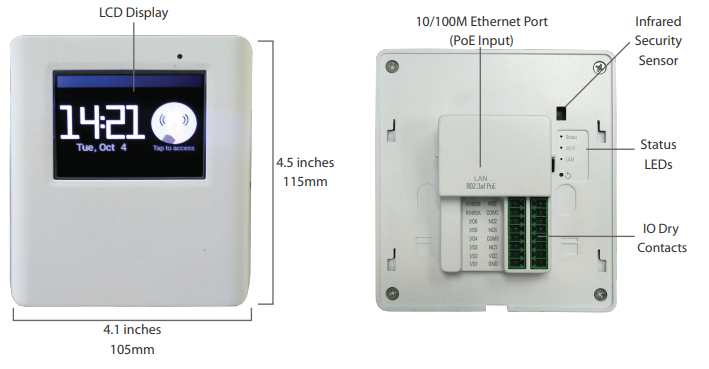 Cards and Protocols
High Frequency
iCLASS, iCLASS SE/SR, iCLASS Seos, MIFARE SE, DESFire EV1 SE, MIFARE Classic 1K / 4K, Ultra Light, Ultra Light C, Plus (Security Lvl 1) , MIFARE DESFire 0.6, MIFARE DESFire EV1 (MAC / DES / 3DES / 3K3DES / AES), CEPAS (CAN), FeliCa HID Prox, HID Indala Prox, EM Prox, AWiD Prox (Idm), PIV, ISO14443B (CSN)

T=CL, ISO 14443 A with up to 848 kbps transmission rate (depending on card), ISO 15693 with up to 26 kbps transmission rate (depending on card), iCLASS Seos
Low Frequency
HID Prox, HID Indala Prox, EM Prox, AWiD Prox
Interfaces
Network
1x 10/100M Ethernet Port, 802.11 a/b/g/n, 2.4/5GHz Wi-Fi (as WAN)
I/O
6x I/O (Analogue or Digital, Software Selectable ), RS-485
2 sets Dry Contact (NC/NO/Common)
Hardware
Enclosure
Compact Plastic IP55 Enclosure
Weight
0.45lbs (205g)
Power Input
802.3af PoE or Terminal Block (12-24V)
Consumption
13W (max.)
Temperature Range
-40°C to 65°C (-40°F to 149°F)
Humidity
15% – 95% (non-condensing)
Pricing Notes:
Pricing and product availability subject to change without notice.
Peplink Products
Peplink SmartReader
Smart Reader with LCD
PepXIM Time-logging and Security System
#RDR-IW-LCD
Our Price: $499.00
Peplink Add-Ons
SD-PMU
Software-Defined Power Management Unit
#PMU-DD-52V-400W
Our Price: $699.00
Peplink EssentialCare
Support Ticket (8 x 5) directly with Peplink and Standard RMA Warranty
1-Year EssentialCare
For Smart Reader
#SVL-469
Our Price: $89.00
2-Year EssentialCare
For Smart Reader
#SVL-582
Our Price: $169.00
1-Year EssentialCare
For SD-PMU - includes IoT Cloud subscription
#SVL-477
Our Price: $126.00
2-Year EssentialCare
For SD-PMU - includes IoT Cloud subscription
#SVL-583
Our Price: $239.00
Peplink EssentialCare +
Support Ticket (24 x 7) directly with Peplink and Advance Hardware Replacement RMA Warranty
1-Year EssentialCare+
#ECP-D-1Y
Our Price: $199.00
2-Year EssentialCare+
#ECP-D-2Y
Our Price: $339.00
4-Year EssentialCare+
#ECP-D-4Y
Our Price: $558.00
Peplink Add-Ons
TA Cloud Appliance
Supports 10 Smart Readers - Annual Fee
10 License Pack
Allows the 10 additional Smart Readerd on TA-VA-20
#TA-VA-LC-10
Our Price: $999.00
Single License Pack
Allows the 1 additional Smart Readerd on TA-VA-20
#TA-LC-1
Our Price: $99.00