Pepwave Max Transit

Multi-LTE Router for Transportation Wi-Fi
Peplink Products
Pepwave Max Transit
MAX Transit FirstNet
Single-Cellular Mobile Router - FirstNet
#MAX-TST-LTEA-R-T
Get a Quote!
MAX Transit LTEA
#MAX-TST-LTEA-W-T
Get a Quote!
MAX Transit Mini
#MAX-TST-MINI-LTE-F-T-PRM
Get a Quote!
MAX Transit Duo
#MAX-TST-DUO-LTEA-W-T-PRM
Get a Quote!
MAX Transit Duo FirstNet
#MAX-TST-DUO-LTEA-R-T
Get a Quote!
MAX Transit Duo
#MAX-TST-DUO-LTEA-R-T-PRM
Get a Quote!
MAX Transit CAT 18
#MAX-TST-GLTE-G-T-PRM
Get a Quote!
More pricing below, click here!
Overview:
The MAX BR1 Slim is compact (1.1 x 3.8 x 4.8 inches) and tough enough to install just about anywhere, and it offers advanced features such as GPS fleet tracking, remote management, and USB or terminal block power capability.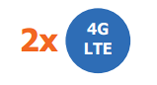 Dual Embedded Cellular and Redundant SIM Slots
Up to two cellular modems and redundant SIM slots allow you to use up to four different cellular providers for bandwidth bonding, data overage protection or eliminating blind spots.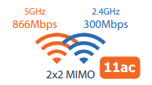 Simultaneous Dual-Band Wi-Fi
Reduce Wi-Fi congestion and interference. Simultaneous dual-band Wi-Fi gives you two independent networks that also work together, maximizing the throughput that your passengers can enjoy.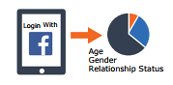 Captive Portal with Social Wi-Fi
The MAX Transit comes with a customizable captive portal what allows passengers to login with Facebook. As they login, you can use InControl 2 to see insightful reports on user demographics.

External Captive Portal for Advertising Servers
The MAX Transit also supports external captive portals, enabling you to connect to an advertising server. That way, your Wi-Fi hotspots can become a source of revenue.

Install it Anywhere
With mounting ears that can be installed from many angles and optional DIN rail mounts, the MAX Transit is ready to fit into just about any space you have available.

Certified Toughness
In addition to rugged metal enclosure, the MAX Transit has certifications on: Shock and vibration resistance (EN 61373:1999, IEC 61373:1999) Railway applications (EN 50155) Electromagnetic Compatibility (EN 61000) eMark (ref: E13*10R00*10R05*13664*00)
Specifications:
MAX Transit Specifications
MAX-TST
MAX-TST-DUO
Cellular WAN Interfaces
Single LTE Modem
Dual LTE Modems
SpeedFusion Hot Failover
SpeedFusion WAN Smoothing
SpeedFusion Bandwidth Bonding
Outbound Policy
WAN Interface
1x GE+
LAN Interface
1x GE
Load Balancing/Failover
Router Throughput
400Mbps
SpeedFusion Throughput (No Encryption)
100Mbps
SpeedFusion Throughput (256-bit AES)
60Mbps
Recommended Users
150
LTE Modem
Downlink/Uplink Datarate: 100Mbps/50Mbps
LTE-A Modem
Downlink/Uplink Datarate: 300Mbps/50Mbps
Wi-Fi Standard
802.11ac/a/b/g/n 2x2 MIMO
2.4GHz / 5GHz
300Mbps / 866Mbps
Simultaneous Dual-Band Wi-Fi AP
Antenna Connectors
2x SMA Cellular*, 1x SMA GPS, 2x RP-SMA Wi-Fi
Power Input
Device: 12V – 48V DC
AC Adapter: AC Input 100V – 240V / DC Output 12V
Terminal Block: 12V – 48V DC
Power Consumption
18W (max.)
Dimensions
7.3 x 3.8 x 1.3 inches
185 x 97 x 33.5 mm
(L x W x H)
Weight
1.3 pounds
590 grams
Operating Temperature
-40° – 149°F
-40° – 65°C
Humidity
15% – 95% (non-condensing)
Warranty
1-Year Limited Warranty
Pricing Notes:
Pricing and product availability subject to change without notice.